BHSHV is a private psychotherapy practice located in Newburgh NY. We collaborate and co-locate with a diverse team of professionals including psychiatrists, licensed social workers and licensed mental health counselors. Our providers and associates are independently licensed, insured and maintain active membership in and affiliations with professional organizations such as the American Medical Association, National Association of Social Workers, American Psychological Association, American Psychiatric Association.
BHSHV is established in response to the area's growing need for mental health and substance abuse services in a private setting. Since its inception, BHSHV has grown to include the collaborative services of several practitioners each with many years of experience in a variety of treatment settings including, but not limited to private practice. As such, we are able to directly provide or refer to several practice specialties at several area locations. All practices located at our Newburgh office are managed by Behavioral Health Management Services.
Our associated providers include :

With over 34 years of experience, Dr. Krymkevich is a diplomate of the American Board of Psychiatry and Neurology. She is an established leader in the field of psychiatry and is a resource to independent practitioners throughout the Hudson Valley. Dr. Krymkevich's office is located in New Windsor NY. "Dr. K" brings a wealth of leadership experience to the area. Having spent many years in various leadership positions in all levels of care, including chief and chairman of the department of psychiatry at St. Luke's Cornwall Hospital treating a wide range of clinical issues, she has turned her attention to providing high level community based services in a private setting.
Dr. K's private office is located at 1 Jaqueline Place, New Windsor, NY, 12553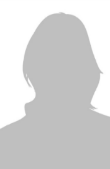 Board Certified in Psychiatry, Dr. Kathpalia has been a practicing psychiatrist since 1984. An established leader, he has functioned as Director of Psychiatry, Director of Mental Health Services and Clinical Services in multiple community based organizations over time while maintaining an active role in the provision of direct care. Dr. Kathpalia is a member of the American Medical Association, American Psychiatric Association as well as the American Association of Physicians of Indian Origin. After 30 years of dedicated service to community based service organizations and in response to the growing need for psychiatric services in a private setting, Dr. Kathpalia co-locates and works collaboratively with Behavioral Health Services of the Hudson Valley at our Newburgh office. Decades of practice working with diverse populations in a broad range of clinical settings contribute to his value as a leader and care provider.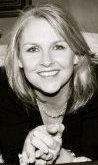 A graduate of Columbia University, Wendy (Affron) Keller has been a licensed practitioner since 1997. With over 29 years of leadership experience in mental health and chemical dependency settings, Wendy functions as BHSHV's Administrative Director in addition to maintaining a significant role in the provision of direct care.
Wendy's specialty areas include post traumatic stress disorder, substance abuse and dependency, personality disorders, anxiety and depressive disorders, mood disorders. Her clinical approaches include insight-oriented, CBT, DBT, psychodynamic and EMDR. Additionally, Ms. (Affron) Keller has extensive experience in individual, group, couples and family psychotherapy.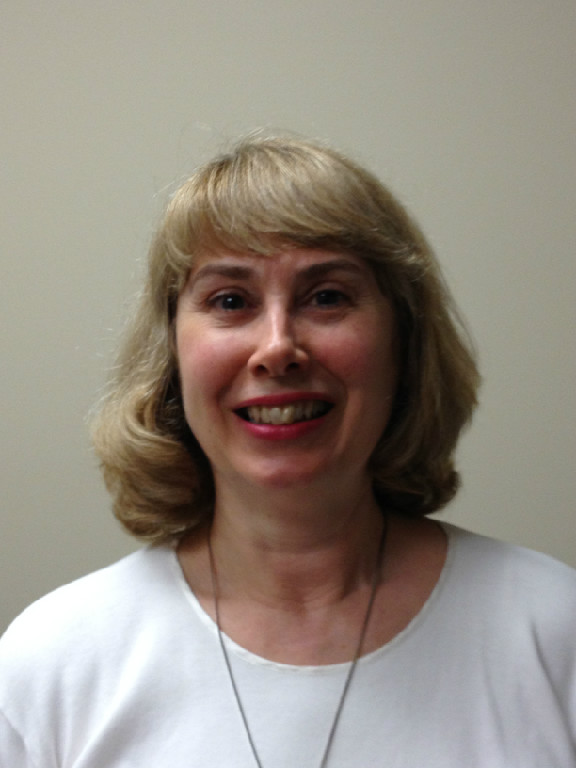 Earning her Master's degree in 1989, Brenda possesses over 20 years in mental health and 20+ years of experience in chemical dependency. She has experience primarily in community based clinical outpatient settings prior to joining us at BHSHV. As such, Brenda has developed proficiency in all areas of mental health service. She has significant experience in the provision of individual, group and family psychotherapy; areas of interest include women's issues, medical and health, relationships, anxiety and depression.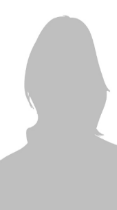 A graduate of Columbia University, Joan Kaplan has been a licensed practitioner since 1999. With over 34 years of leadership experience in community organization, health and human services, Joan brings a wealth of experience to her clinical practice. For the past 11 years, she has built a diversified clinical foundation, working in a variety of mental health settings. In 2001, she began to practice privately as well. Joan's specialty areas include post traumatic stress disorder, substance abuse and dependency, anxiety and depressive disorders. Additionally, Ms. Kaplan has extensive experience in individual, couples, group and family psychotherapy.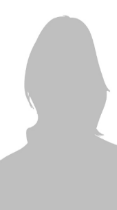 Melodie Weldon is a Licensed Mental Health Counselor with a ten-year background in empowering people to overcome obstacles by adopting healthy behaviors. Melodie has experience with developing educational programs and interactive experiences that inspire all age groups to make healthy choices, while developing coping skills to manage negative emotions. Ms. Weldon believes that it's important that people learn healthy, skills based strategies to reduce social stressors, build healthier relationships, and improve their mental and emotional health. She is a strong believer in the power of positive thinking and has been trained in DBT, CPT, SFBP and AMSR evidence based practices, which has assisted with helping clients improve their emotional, psychological, and social well-being. Ms. Weldon also has experience with conducting Women Wellness groups and providing in-home services to expecting moms dealing with mood changes, new life roles and child development.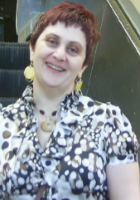 Katey Gagnidze-McCormick, LMHC
Katey is a master's level psychologist and a Licensed Mental Health Counselor with over 34 years of experience in clinical psychology and psychotherapy. She completed her graduate and post-graduate studies in psychology with highest honors from Tbilisi State University. Her practice in clinical psychology started with geriatrics; she worked as a scientific research fellow in psychology at the Experimental and Clinical Research Institute of Therapy in her home town of Tbilisi, Georgia. From the period of 1985 to 1998 she published over 20 scientific research papers in psychology internationally, and co-authored a book. She has proven herself as an exceptional organizer and coordinator of scientific symposiums, seminars, and conferences.
Concurrently, Katey practiced psychotherapy helping individuals, families, and couples. In 1999 she immigrated to the United States. Here, she continued to work in diversified clinical and forensic settings. Her experience includes substance abuse treatment, geriatrics, clinical and forensic psychology. Katey has utilized her vast knowledge and experience in vocational/rehabilitation counseling, psycho-diagnostics, and psychological evaluation to serve population who struggle with substance abuse problems, people with criminal backgrounds, and individuals with special needs. In 2010 Katey joined the BHSHV.
She is the only trilingual (Georgian, Russian) clinician. Katey is trained in various psychotherapeutic modalities including psychodynamic (classical psychoanalysis, Jungian analysis, and group psychoanalysis) psycho-synthesis, transactional analysis, CBT, DBT, body-mind integrative therapy, and humanistic-existential analysis. Katey is a Somatic Experiencing® Practitioner (SEP). She is also a certified yoga instructor.
Katey's expertise includes anxiety and panic disorders, PTSD, depression, mood disorders, eating disorders, personality disorders, psychometrics, and psychological evaluation. She works with adolescents, adults, couples, and families. She facilitates groups in DBT skills training and Trauma-Informed Yoga Therapy and Mindfulness .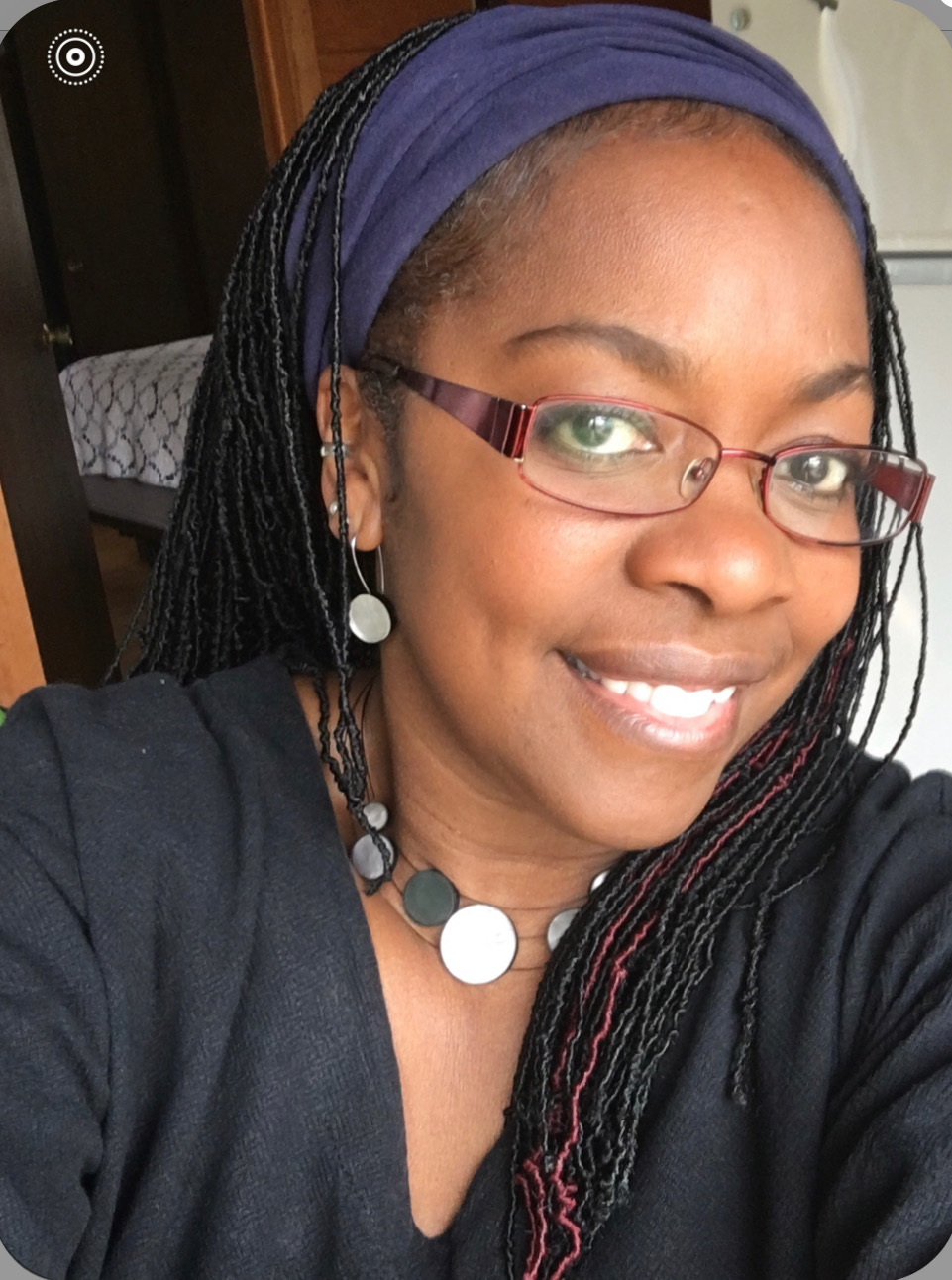 Dr. Martin has over 30 years of experience providing psychological interventions to adults and groups. She works best with individuals and couples who are facing an array of life challenges and stressors. Those who have a sense of where they want to go but who are having difficulty getting there. She provides a safe and nurturing environment in which the therapeutic relationship can grow. A place where obstacles, fears and challenges can be diminished and desires realized.
As a Counseling Psychologist, Dr. Martin uses Mindfulness-based, Cognitive-Behavioral techniques. She specializes in couples and individual counseling with an emphasis on improving communication skills, regulating emotions, and managing stress.
As a Life Coach, She helps individuals and groups take specific action towards realizing their visions and goals. As your coach, she will keep you motivated, be your cheerleader and provide tools and evidenced based practices that work. Dr. Martin is available to provide workshops and seminars on a variety of topics including: Premarital Counseling, Mindfulness, and Metaphysics.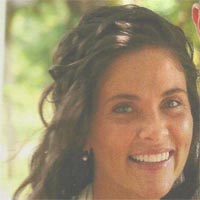 Christy Driscoll is a dually licensed Clinical Social Worker and Registered Nurse who brings a uniquely bio-psycho-social perspective to her treatment with patients. She graduated Magna Cum Laude with an MSW from NYU (1999) and Summa Cum Laude with a BSN from NYU (2007). Christy has extensive experience treating children, adults, couples and families and has served as a professional consultant to other clinicians. In addition to her clinical work, she has coauthored a book chapter on adolescent group therapy and participated in NYU sponsored research projects testing interventions to increase parenting self-confidence in mothers. Christy is a member of the Sigma Theta Tau, the International Honor Society of Nursing, and the National Association of Social Workers.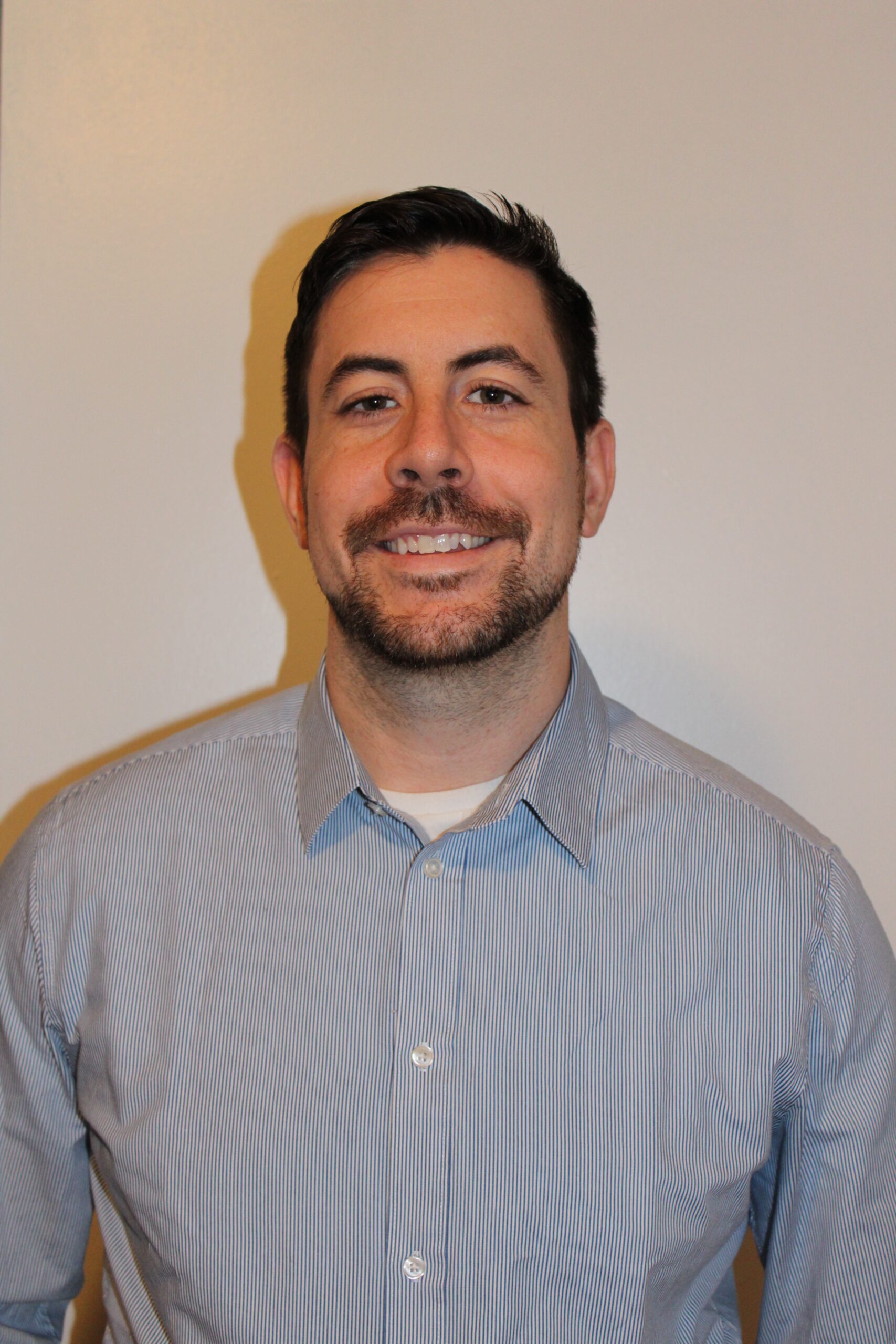 A graduate of SUNY New Paltz Master's program, Andrew is a Licensed Mental Health Counselor in New York State. He has worked in colleges, hospitals, outpatient clinics and in-home settings throughout his career. He has focused on working with substance use disorders, both with individuals interested in working on their sobriety and with loved ones of those in active addiction. Andrew also has experience working with trauma recovery and PTSD, anxiety and mood disorders, sleep disturbances, personality disorders, grief and loss, and a variety of other clinical concerns.
He utilizes a style of counseling which is a person­ centered, trauma-informed approach using CBT and DBT methods. The client's effort to find a therapist should be met with a safe and comfortable environment where they can self-identify areas of concern for the treatment to focus on. In collaboration with the client, treatment should introduce evidenced based practices to better support the client's overall health. The treatment planning is individualized to the client's needs,  and be informed by their culture, lifestyle, and beliefs.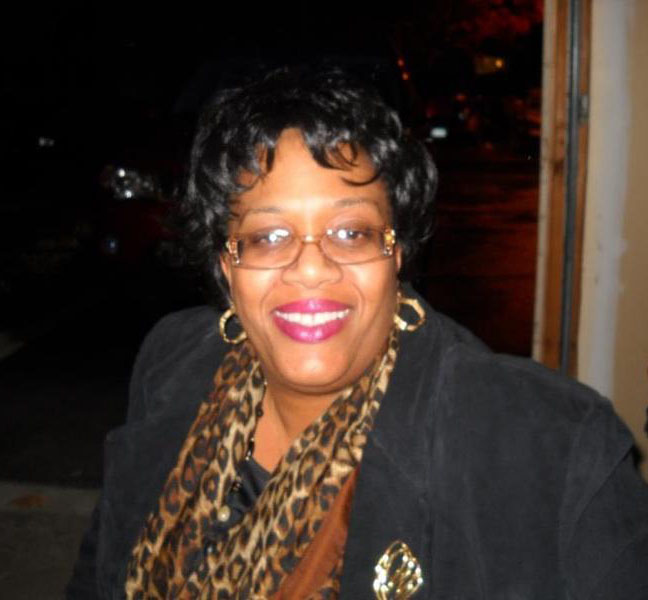 Leonora Lovell earned her undergraduate degree from Long Island University in 1985 in Psychology and Art Therapy and her Master's degree in Social Work from Yeshiva University in 1995. With over 30 years experience in the mental health field, Leonora brings a wealth of experience to BHSHV. Her extensive and diversified experiences contribute to her ability to provide excellent care to those she works with.
In addition to her clinical work, Leonora has maintained several leadership and consulting positions over time in community service organizations throughout New York State. She is experienced in working with individuals, adolescents, groups, families and couples with expertise in areas of family therapy, crisis intervention, long and short term therapeutic counseling services.
Jessica Fritz is a NYS Licensed Mental Health Counselor and holds a Master's Degree from The State University of New York at New Paltz. She specializes in treating eating disorders, personality disorders, anxiety disorders, depression, mood disorders, PTSD, women's issues, substance abuse, and young adults. She is trained in Cognitive Behavioral Therapy (CBT), Cognitive Processing Therapy (CPT), and utilizes Dialectical Behavioral Therapy (DBT) and Person Centered Therapy approaches within her practice. Additionally, Ms. Fritz has extensive professional experience in individual and group psychotherapy.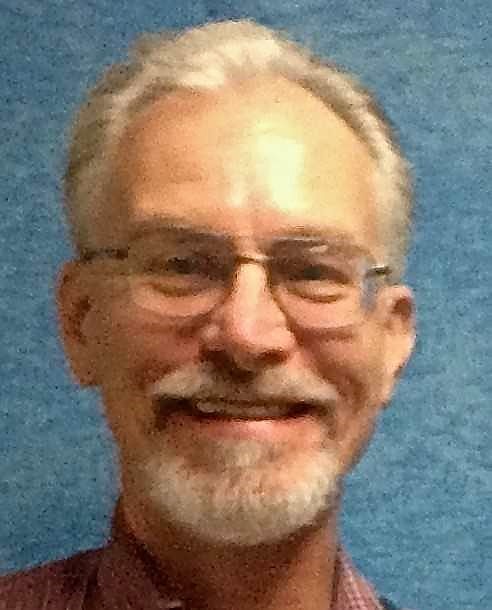 Keith Jordan has Master's degrees from The Pennsylvania State University and the State University of New York at Albany, and is a Licensed Clinical Social Worker, with over 30 years of experience as a mental health professional with Orange County Department of Mental Health, from which he has retired. He maintains a private practice in Lagrangeville, Dutchess County, where he specializes in issues related to separation, divorce and custody conflict situations, and provides individual, couples and family therapy, parenting education, and therapeutic supervised visitation. His therapeutic approach includes providing support and practical feedback to help clients effectively address personal life challenges and he offers a highly personalized approach tailored to each client. With compassion and understanding, he works with each individual or couple to help them build on their strengths and attain the goals they are committed to accomplishing. Keith offers a wealth of diversified experience and we look forward to working with him. He joined us at BHSHV in a part time capacity effective 11/1/18.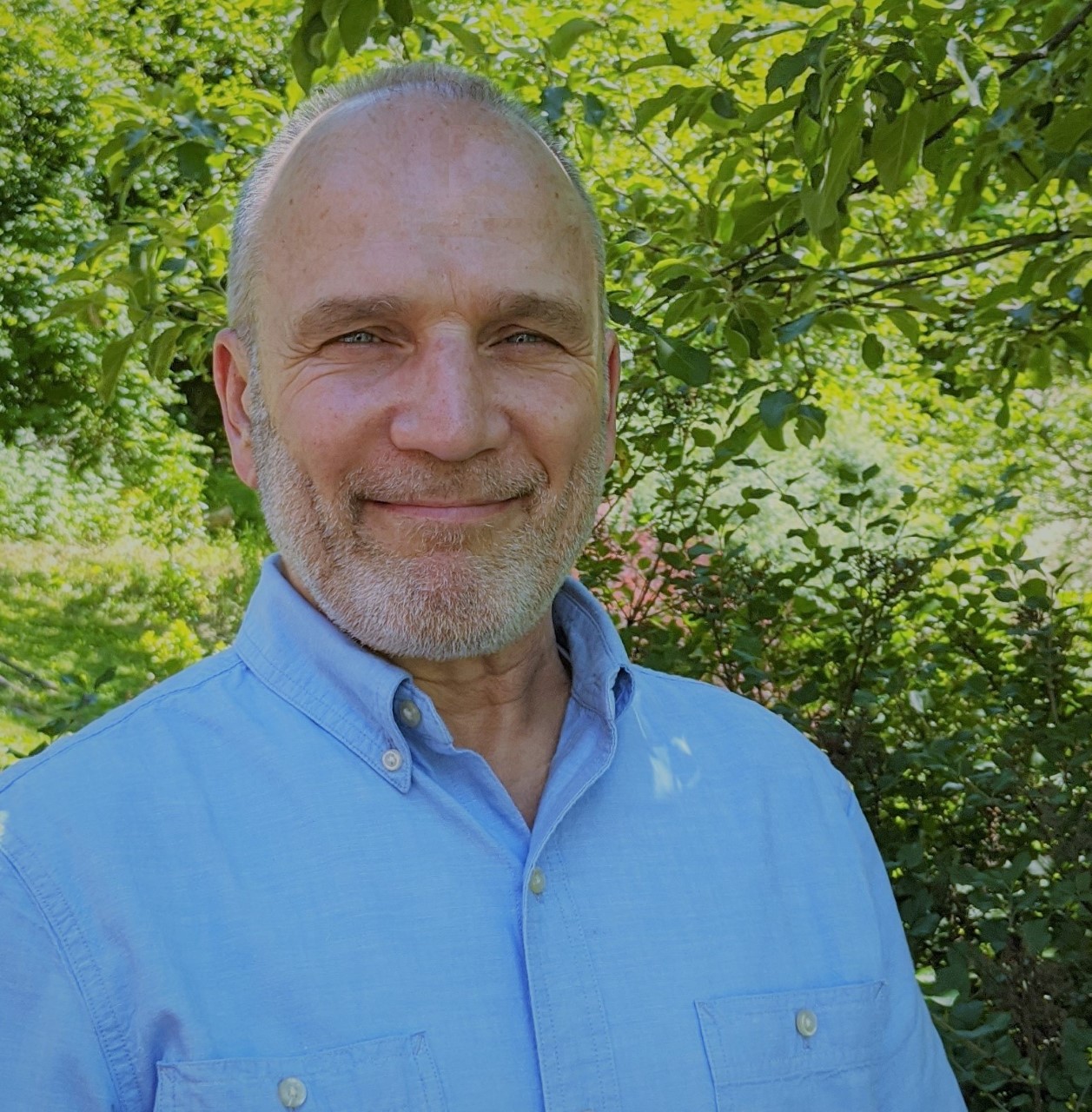 Perry's introduction to Clinical Social Work was as an undergraduate student working for a settlement house in lower Manhattan. Following his service as a Peace Corp volunteer in Honduras, Perry graduated from the Fordham University Graduate School of Social Services in 1981. In nearly four decades of clinical work, Perry has provided assistance to individuals, families and groups in Mental Health, Addictions, and community prevention within the United States, Latin America, and Europe.
While Perry enjoys a broad range of clinical approaches; he has honed specialized skills in Cognitive Behavioral Therapy, Motivational Enhancement Therapy, Addiction Treatment and Anger Management. Perry also has considerable experience assisting children, adolescents in changing family issues, and is experienced in working with the military community.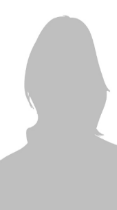 Michael has recently joined our practice and works primarily with children and adolescents. More information to come regarding the wealth of experience he brings to our team.

Loucricia Brown has a direct, warm, and compassionate style of care focused on helping clients identify their strengths and challenges, learn the skills they need to make real changes, and experience a sense of well-being in the world. She holds space that feels safe to do the necessary work to overcome adversity with the help of a trusting therapeutic relationship.
Loucricia earned her Master's degree in Social Work from Yeshiva University in 2001 and has honed her skills through decades of experience in the field. Her current practice focuses on work with adults, teens, adolescents and families. Her areas of expertise include, but are not limited to, harm reduction, anger management, anxiety mitigation, substance abuse, sexual trauma, and needs specific to communities of color and the LGBTQ+ community. She is able to draw from a variety of treatment methods including cognitive behavioral therapy and dialectical behavior therapy. Loucricia has a culturally sensitive approach which acknowledges, respects, and celebrates our unique attributes with regard to race, age, sex, sexual preference, cultural background, physical and mental ability.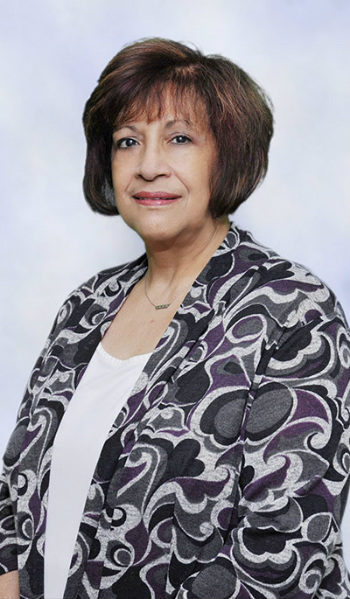 A leader in the community, Ms. Morales has over 25 years of experience in providing care in the health and human services industry. In addition to providing direct care, she has functioned as Director of Behavioral Health Services for two of the area's largest healthcare providers and has maintained leadership positions in clinical service since 1998. After more than 2 decades of service in community based organizations, and in recognition of the growing need for psychotherapy services in a private setting, she is pursuing private practice. Ms. Morales has extensive experience in working with a broad range of mental health conditions and in treating individuals, couples, families and groups from children to geriatrics. She is fluent in both English and Spanish and can provide care in either language. Ms. Morales joins our practice effective April, 2015.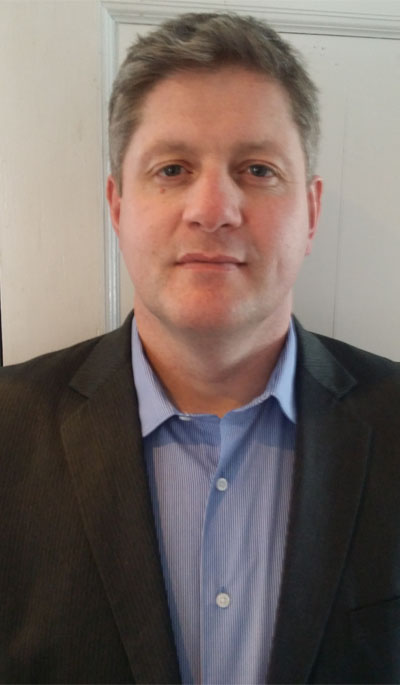 Michael McDonnell, LMHC, CASAC
A native of County Cork in Ireland, Michael established his home here in the Hudson Valley. As both a licensed mental health counselor and certified substance abuse counselor, his experience in working with dual diagnosis and complex clinical presentations is extensive. Michael has worked in both inpatient and outpatient settings and is well versed in the provision of all aspects of care from case management to psychotherapy, offering individual, group, couples and family counseling. He specializes in the treatment of depression, anxiety, bi-polar, anger management, substance abuse, trauma, grief/loss and personality disorders. Michael's evidence based treatment approaches include: Cognitive Behavioral Therapy (CBT), Dialectical Behavioral Therapy (DBT), Psychodynamic Theory, Person-Centered Therapy and Motivational Interviewing. Michael's style embraces a perspective that fosters healing within oneself in order to develop and realize personal potential. Michael joins us as a private practitioner effective April, 2015. Mike also operates a private practice in Goshen, NY.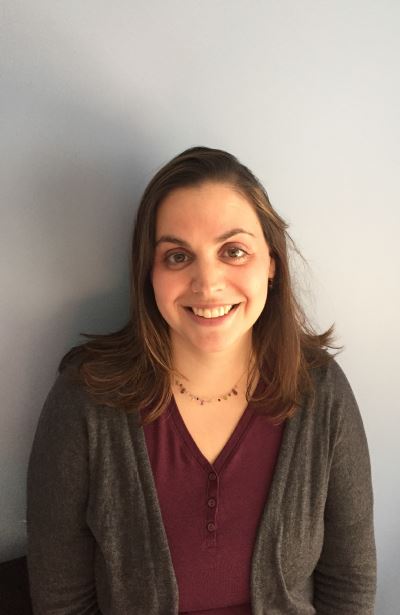 A graduate of Columbia University, Caroline has treated individuals with anxiety, depression, OCD, oppositional defiant disorder, impulse control disorder, martial issues and coping challenges resulting from medical illness. Caroline is trained in Cognitive Behavioral Therapy (CBT) and Parent Management Training (PMT) and is also a trained sexual health educator for individuals with disabilities. For the past 5 years, she has specialized in working with individuals and families with developmental disabilities and Autism Spectrum Disorders. Caroline has devoted significant clinical time to running groups for individuals with Autism Spectrum Disorder with specific focus on development of social skills, healthy relationships and sexuality for this population.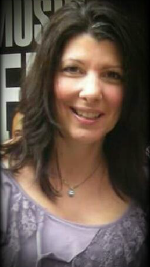 Lynda earned her Master's Degree at SUNY Albany in 2010 and possesses over 15 years of experience in the mental health field, providing direct care to diverse populations in a broad range of clinical and community based treatment settings. Committed to individualized care, she applies a person-centered approach to the treatment of multiple conditions including substance use disorders, depression, generalized anxiety, and mood disorders. Lynda is trained in CBT, including Schema Therapy, and DBT with a strong focus on mindfulness, and motivational interviewing. Lynda has significant experience in both individual and group therapy and she works with adults, adolescents, and couples. Additionally, Lynda is NYS OASAS approved for Impaired Driver Assessments.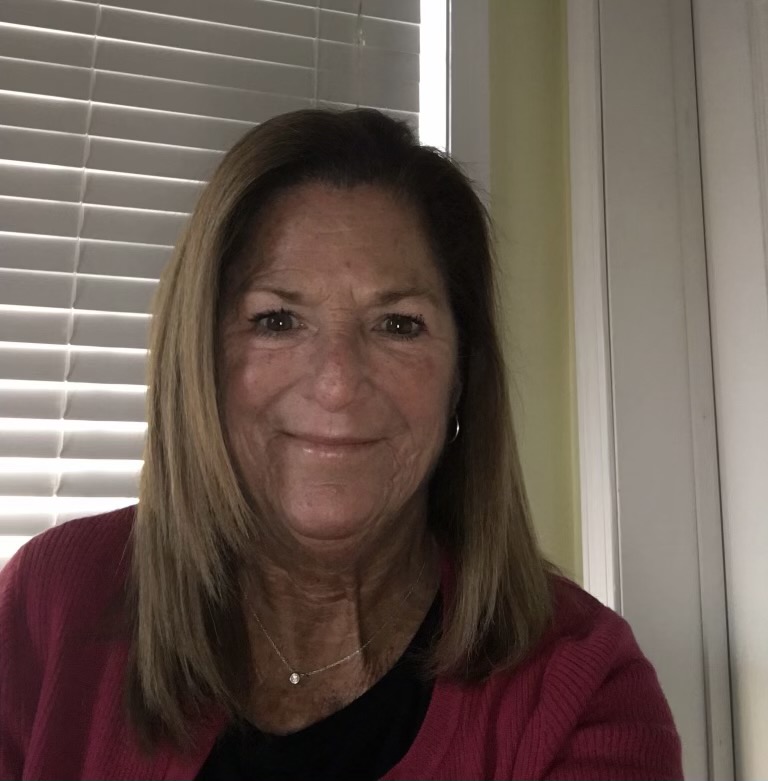 Robyn received her graduate degree from Florida State University and has been a Licensed Clinical Social Worker in the Hudson Valley region for over 25 years. Robyn has significant experience as both a leader and practitioner in the behavioral health care field. Robyn's principles of treatment derive themselves from the perspective that all individuals have strengths and abilities, and can reach and maintain their own optimal functioning and potential. It is within that philosophy and framework that assists the individuals she works with to realize their own unique potential and make sustained changes in their lives. Robyn has particular expertise in working with individuals with depressive disorders, Bi-Polar and related disorders, and addictive disorders. Robyn has extensive experience in working with couples, individual, and family work.
Christina is a Licensed Mental Health Counselor with a Master's Degree from the State University of New York at New Paltz.  She applies an eclectic approach to her work with adolescents, adults and families that pulls from CBT, DBT and psychodynamic therapies.  She provides therapy to individuals with a wide range of disorders and specializes in treating depression, anxiety disorders, grief and LBGTQ issues.  Her work with clients focuses on insight and coping skill building to understand their unique problems and affect change in their lives.